Murcia Airport
The San Javier airport in Murcia is situated to the north of the Mar Menor, a strategic location, touristically speaking, that will transport you to the Mediterranean culture, built under the pillars of different civilisations and settlements that have left their trace and influences. Enjoy Murcia's good weather, with an average temperature of 19 degrees, an ideal destination in both summer and winter.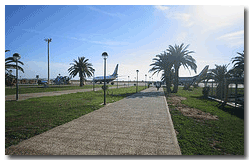 Murcia airport is an airbase for civil traffic, sharing its runways with the General Air Academy, where the future officials of the air forces are trained.
It has gone through a large increase of traffic, becoming this way in an essential connection with the tourists from all over the world, specially the British, that choose Spain as their holiday destination. Some people believe that it will grow as much as Malaga airport did back a few years back.

Murcia airport has only one runway, as well as a parallel taxiway, with a terminal that allows up to 4 flights at the same time. This terminal was inaugurated in June 2004 to adapt to the new traffic demands, as well as the new 1100 squared metres of the Murcia airport arrivals hall that came with new baggage reclaim carousels, space for 4 new car rental desks inside the airport and 5 shops.

In June 2004, the terminal expansion, with an addition 1,100 square metres in the arrivals area, was inaugurated. Two new baggage reclaim carousels were installed, as well as office spaces for four car hire companies and five shops. Due to the heavy traffic increases in the past years and given the urgency with which the passenger service improvements were required, the expansion was added with prefabricated modules.


Car hire at Murcia airport
There are many companies offering car hire at Murcia airport, and we work with the very best when it comes to comparing prices, both inside and outside of the terminal so you can choose which one suits the most. All the car hires come with full comp insurance so that you can enjoy your holidays, hassle-free and without any worries, as well as clear prices without hidden fees.
Alicante airport and Almeria airport are near Murcia airport . If you need to hire car in those airports or if you need a car hire in spain you can do it through this link we provide you .
Flights to Murcia airport
Murcia is a region in Spain in constant increase, more and more companies decide to fly to Murcia airport each year, which is why you won't find it too hard to find good offers when you search for a cheap flight in Murcia.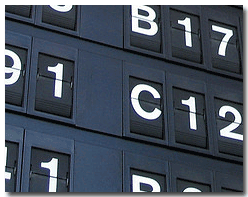 From here you'll find all the latest information on:
Murcia airport taxis
The buses have quite an irregular timetable and for long trips they can be rather tedious...if we really want to enjoy our holidays from day one, the ideal option is to hire a car or book a taxi from Murcia airport.
Murcia airport parking
Unfortunately there is not a good service to connect murcia airport by bus,the best information we can offer you is through this link murcia airport buses where you can check timetable,sorry the page is only in spanish but is not difficult to use.
Murcia airport telephone numbers
| | |
| --- | --- |
| General information | +34-902 404 704 |
| Police | +34-968 172 005 |
| Lost property | +34-968 172 000 |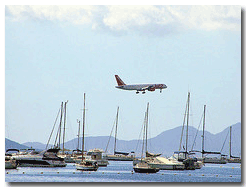 Murcia airport parking
In the past murcia airport parking was free unfortunately now you have to pay.
Murcia airport shopping
The airport is not very big but you can find some shops and restaurants at Murcia airport as well as places to eat like cafeterias, restaurants and banks.