Aguilas in Murcia
The city of Águilas is one of the delightful port city located on the Costa Cálida. A tradition of seafaring now combines with a wide range of tourist facilities, making the most of one of its main attractions, the extensive coastline.
Aguilas is a beautiful port city in Costa Calida with a maritime tradition, a wide range of touristic services and a long history, being an important roman fishing port known as Aquilae.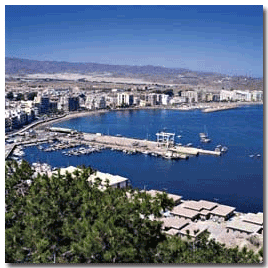 In the past, the city of Aguilas belonged to the Cordoba Caliphate and the Valencia Kingdom, leaving behind an important culture that we'll be able to enjoy during our visit, in its constructions and monuments.
Sightseeing and things to do
Aguilas has several museums that we can visit:
- Archaeological Museum: Situated in the centre of the city, with an exhibition of over 700 archaeological pieces. -
Address: Conde de Aranda street
- Carnival Museum: The most representative samples of the Aguilas carnival.
- Railway Museum: Located in the basement of the Aguilas train station; it's another one of the most recommended places to visit.
- Football Museum: Gathers the history of the local football team since it was founded in 1896. -
Address: Armando Muñoz Calero street, nº22.
Aguilas Travel tips
Aguilas offers more than just culture, there are also an important amount of top quality beaches where to cool off or sunbathe in the summer, undoubtedly one of the great tourist attractions of the city.
We can categorise Aguilas as another one of those places that you must explore when you come and visit, and what we definitely recommend for this is to hire a car in Murcia.