Cartagena
In first place, we would like to recommend the car hire in Cartagena, as having our own vehicle is possibly the best way to discover the city and all its surroundings. At Murciacar.com we compare car hire prices at the Cartagena train station or in the city. We work with companies with proven reputation so that your experience during your visit is as pleasant as possible.
About Cartagena
The Cartagena port has been famous since the antiquity, being a key spot for both the Romans and the Carthaginians due to its strategic position on the Murcia coast. It has a great cultural legacy and the museums of the city will show us its past and its close relationship with the sea since time immemorial.
Sea Wall
One of the most important points of the city is the "Sea Wall", built by Carlos the third (18th century), where the inventor Isaac Peral built the very first submarine prototype in history. In the Isaac Peral museum we'll also find the National Centre of Underwater Archaeological Investigation, where we'll learn about the different aspects of shipbuilding, trade and navigation in the olden days.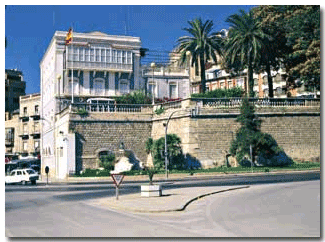 In our entrance to the city centre we'll come to the Consistorial Palace or Cartagena town hall, built in the beginning of the 20th century. Next to the breakwater stands the Cartagena cathedral, that dates back to the 13th century and a Roman theatre from the 1st century BC discovered in 1987, one of the most important in Spain, which is why you mustn't leave without a visit. Plus, many of the archaeological pieces found in these places are exposed in the municipal archaeological museum.

In the city we'll find the Castillo de la Concepcion (the Castle of the Conception) that sits on a hill, a fortress used by the Carthaginians, Romans, Visigoths and Arabs throughout the history.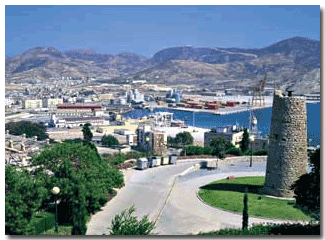 Transport in Cartagena
Cartagena has good and varied accesses by road as well as by air if we use the San Javier airport, situated approximately 20 kilometres away from the city.
The city has 2 train stations, one conventional and the other one narrow-tracked that connects Cartagena to and from the Mar Menor. The main Cartagena station connects the city to and from Madrid and Barcelona, as well as Montpellier.
If you hire a car in Cartagena you'll be able to discover everything this city and Murcia have to offer, plus you can return it in the airport or at the train station when our holidays come to an end.