La Manga
The name of La Manga belongs to an interesting geographic region that has become the symbol of the Murcia coast as a tourist destination. This area, that was unspoilt until the 60's, became a popular tourist destination from then onwards. La Manga occupies approximately 24 kms of the Murcia coast and is the natural limit of the salty water lake called "Mar Menor".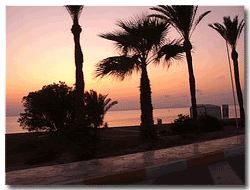 What is originally known as La Manga of the Mar Menor, was an open bay to the Mediterranean sea, although around 2000 years ago it closed almost completely forming this way the Mar Menor lagoon. La Manga is a narrow strip of land with a width from around 200 metres to 1.5 kilometres, there are small canals that communicate the two areas, allowing the entrance of water from the Mediterranean into the lake.
There's only one road known as Gran Via that runs right through it from Cabo de Palos and connects all the urbanisations in the area.

La Manga has a great hotel offer, including a 5-star hotel, apartments,... and in La Manga we'll also be able to enjoy a wide variety of water sports. It's a place to enjoy all year round thanks to its good climate. If you're looking for a bit of peace and quiet, there's nothing better than visiting La Manga on your winter holidays.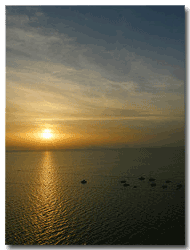 For more information about La Manga you can read here, check the wikipedia or the official website.
The visitors that opt for La Manga will have a great number of services and activities at their disposal, the climate in this area is exceptional with an annual average of 18 degrees Celsius and 315 days of sun per year.
Welcome to La Manga, we hope you enjoy your visit and that you return!